It's no secret how much I love Zelda, so when I seen this I was in awe~!

My two favorite things in the entire world! Zelda + Makeup! By Shiro Cosmetics


I wish I knew about this sooner. I am going to buy at least samples of all these colors asap!
Here are the colors: (I love that all the names - are the colors of things in the games!)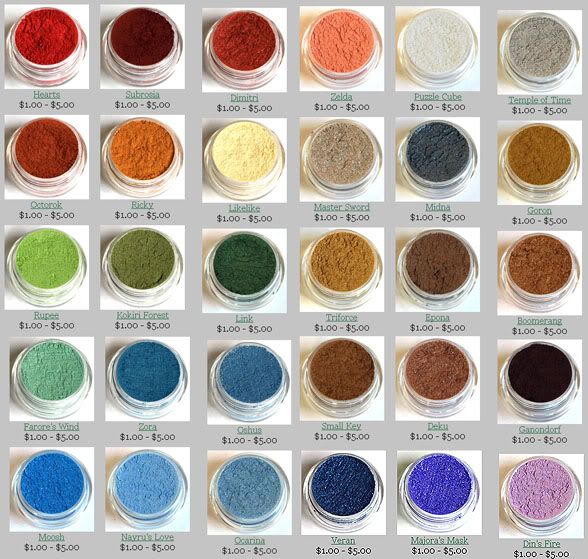 AMAZING!