I know. I know.
It's been too long. I want to start blogging more again~! Roadblocks, though. u___u Okay, so last time my laptop stopped working out of nowhere. I went to the bathroom, came back and it stopped working. 2 months ago I ended up with another laptop, and about 3 weeks ago my new laptop is now stuck in a never-ending boot loop. Again, I went to the bathroom, came back and POOF.. stuck in a boot loop. What are the odds?!

Okay, anyways...(But I did have like 30 different NOTD pictures I had racked up ready to blog. and a bunch of FOTD pictures too, now I don't) So, here's my 2 NOTD's from last week. I was in an ombre/gradient kick. Well, enjoy.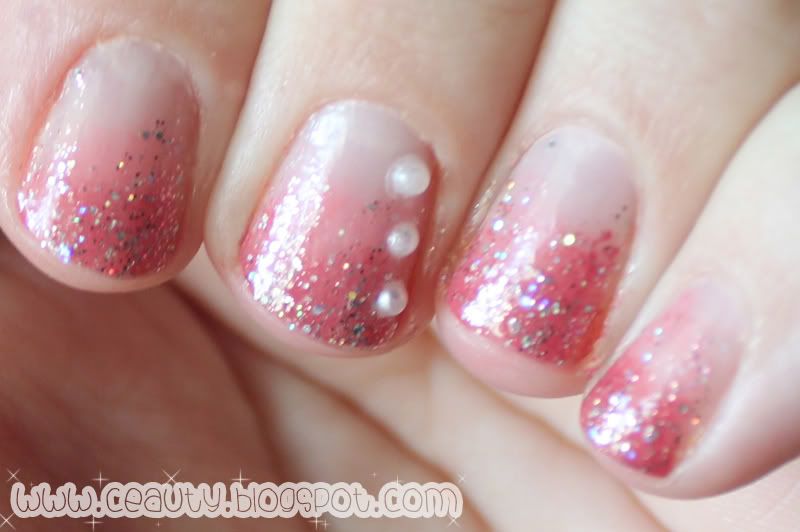 Also, I never knew how busy I'd be from starting College! It's crazy. I have no social life, but I am ok with that for now. Now, finals are beginning so I am going to be even more busy, but I am going to try to make an effort and start posting my makeup, mani/pedi's, anything beauty or baking related!
To add this Ceauty button to your site, copy and paste the HTML (text) onto your blog post, layout or site:
<a href="www.ceauty.blogspot.com"><img src="http://i155.photobucket.com/albums/s293/__ljicons/site%20stuff/ceautybutton.png" /></a>