Turquoise stone nails!
(And here is an extra picture to throw into this post!: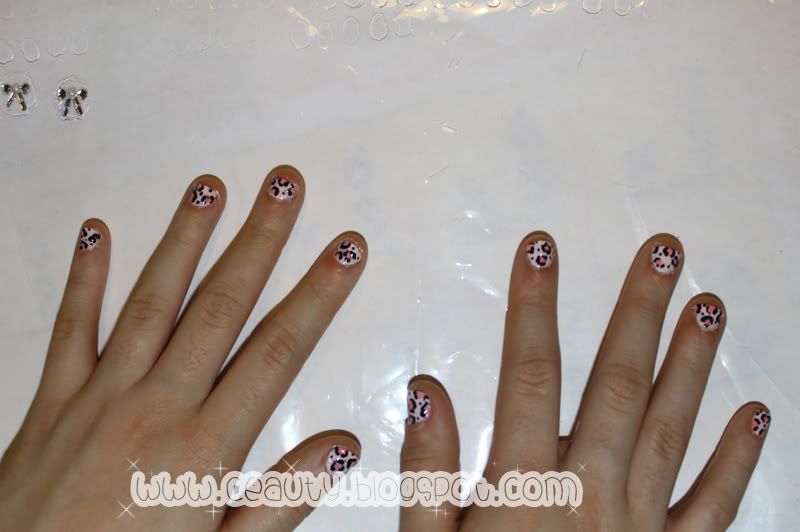 My sisters pink leopard nails.
I used a crumpled up piece of plastic bag for this look. And I think that's pretty obvious, I need to master the turquoise nails, because this isn't completely cutting it. I don't hate it..I just don't know if people would instantly think "turquoise stone".
Has anyone ever done this technique with any different colors? Or even this turquoise stone look?
Email: omusubiya-san@hotmail.com