I have been waiting very impatiently for February to come so I can use pinks, reds, purple's, white's, (etc.) and all those lovey-dovey colors together for mani's!

Enjoy!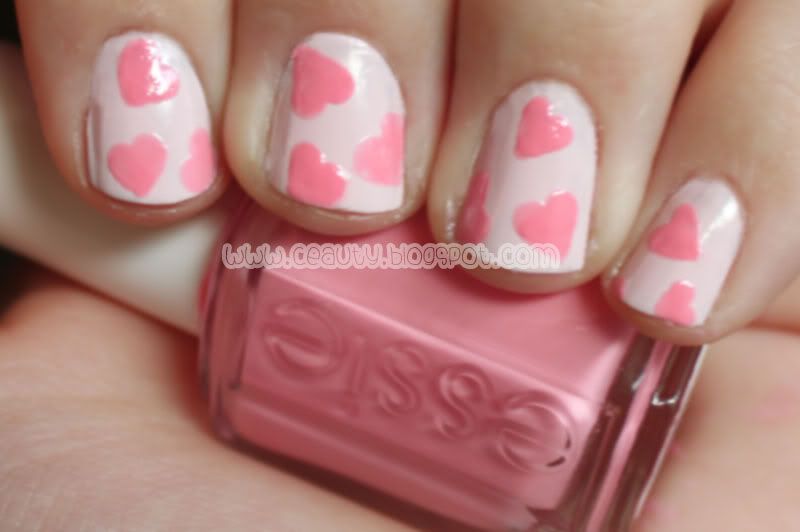 You can leave it like this, which is adorable on it's own...
Or you can do the Leopard heart print I came up with~!
Also, I did my Aussie friends' nails!
This is the first time I've posted someone else's nails besides mine: